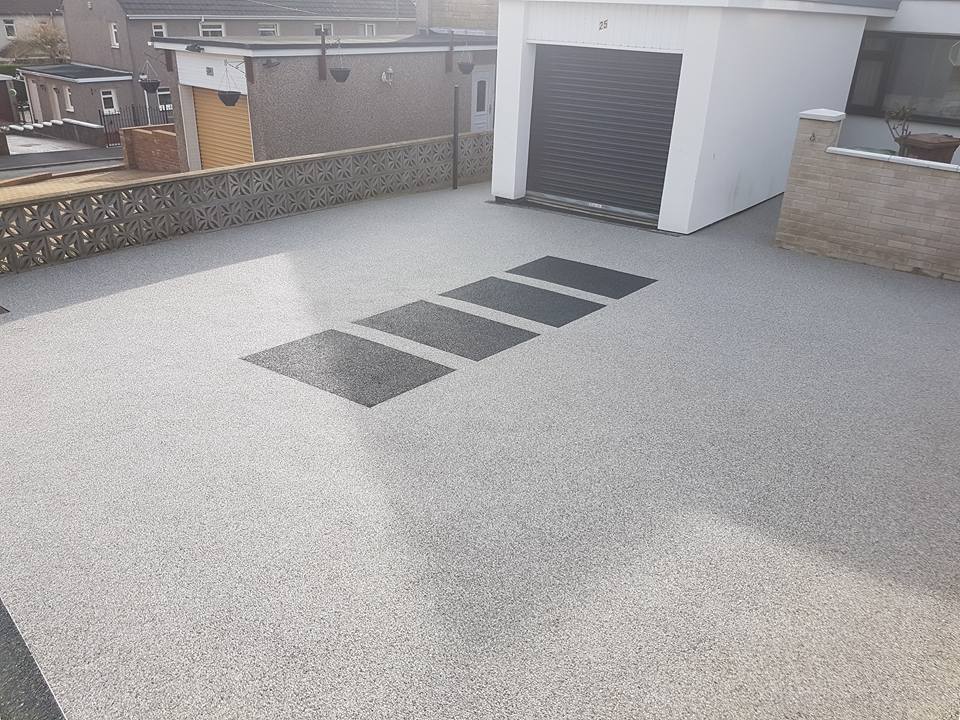 The perfect way to add value and 'kerb appeal' to your property, a beautiful bespoke driveway as a perfect choice, as illustrated in this recent project in Blackwood.
The customer opted for a bonded resin driveway, which is made up of a natural stone aggregate mixed with a polyurethane resin. One benefit of this is that it can be layered on an existing concrete or tarmac base (providing this is in good condition). However, sometimes it's necessary to carry out some excavation work and install new base materials to a property, as seen here.
Why Did the Customer Choose Resin Bonded Surfacing?
There are many other benefits to using this type of surface over traditional concrete or paving.
Sustainable Drainage – much more eco-friendly than traditional drives, resin driveways allow water to drain naturally back into the ground through the permeable surface, thus reducing water and puddles that might form on the drive.
Reduced Maintenance – as well as using anti-slip technology, the driveway is now weed resistant and provides a durable surface with no loose stones.
Design & Colour Choice – resin driveways offer a wide range of colour choice and attractive designs, to make this project quite unique.
Ready to find out more?
If you are interested in resin driveways similar to the one in this project or any others on our website, or have some of your own ideas and suggestions, please don't hesitate to contact our team on 07896 535051. We provide a FREE quotation and design service.