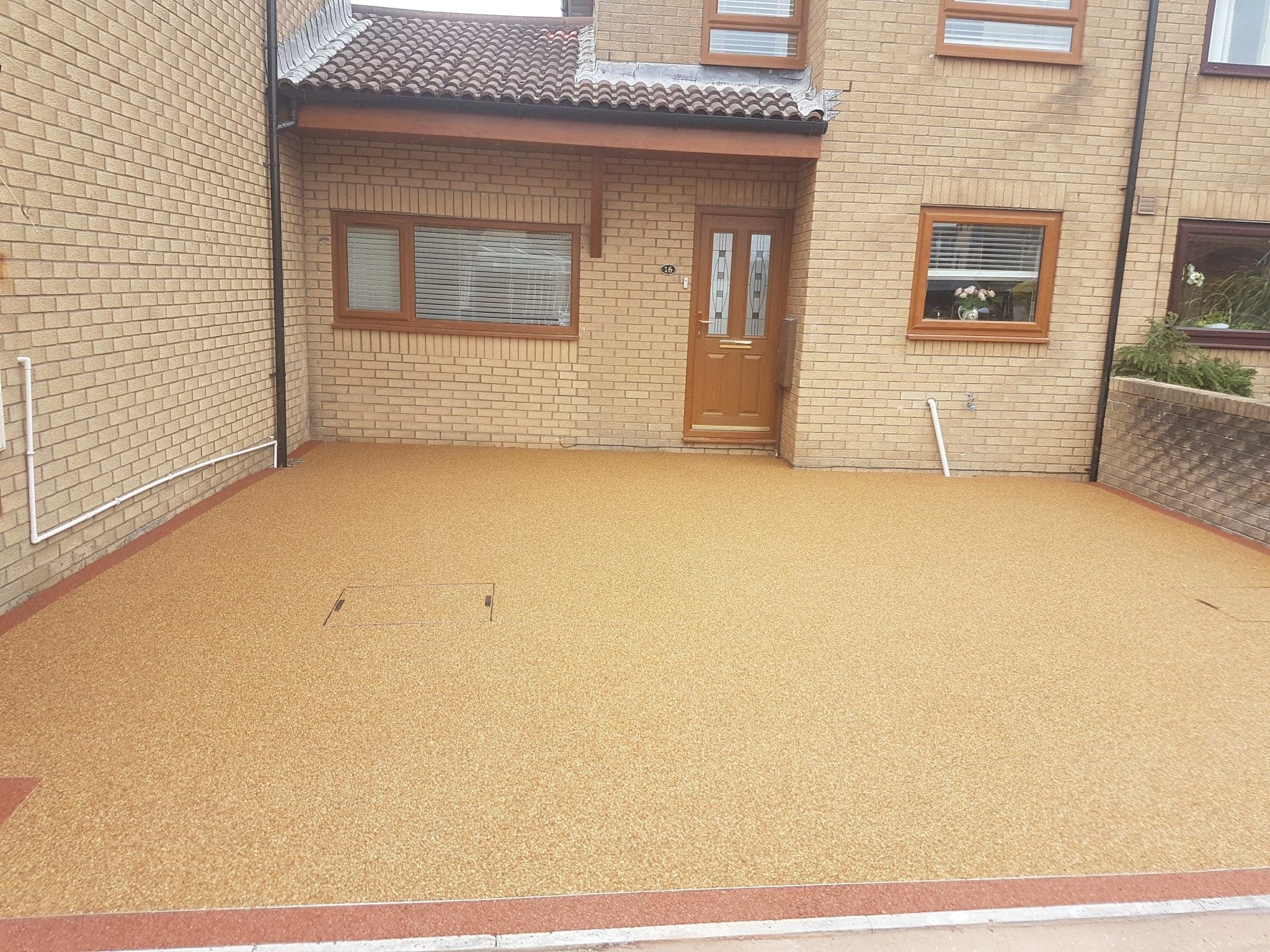 This project is a recent installation we carried out to the front of a property in Barry in South Wales. The customer had a standard concrete driveway which had fallen foul to the elements and weather, and so was looking to replace the old driveway with something a little more hard-wearing and maintenance-friendly.
The Process
We started by removing all traces of the old driveway taking care not to damage the drainage pipes and manhole covers that were still in place. South Wales Resin Driveways ensure that this is done with the minimum of mess and disruption to our customers.
Next, we settled on an appropriate colour scheme and layout for the new drive using resin bound gravel. The popularity of resin bounded driveways is increasing every year, as this type of surfacing is clean, tidy and of superior quality to traditional surfacing methods. All design work for the new drive comes as part of the service.
After making good the foundations, we proceeded to lay an attractive light colour gravel with a matching red/terracotta border to achieve the desired look. All of the driveway has been surfaced using a resin bond resulting in a hard-wearing low-maintenance finish. We also took the time to ensure that the manhole covers were also finished in the same style, providing a very clean look to the customer's property.
Ready to find out more?
If you are interested in resin driveways similar to the one in this project or any others on our website, or have some of your own ideas and suggestions, please don't hesitate to contact our team on 07896 535051. We provide a FREE quotation and design service.